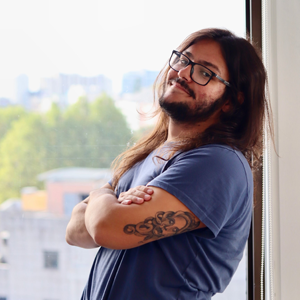 Изминало събитие
Microfrontends: From Monolithic to Modular, a Paradigm Shift in Web Development

Job Board за
IT общността
Абонирай се за събития
И не изпускай това, което те вълнува.
Абонирай се
Виж следващо събитие
Потребителска група: JavaScript
Към събитието
Абонирай се за събития
И не изпускай това, което те вълнува.
Абонирай се
Виж следващо събитие
Потребителска група: JavaScript
Към събитието
За събитието
*The event will be in English
This event is part of the DEV.BG's JavaScript user group.

Agenda:
>>> Software developers today face architectural decisions aimed at scalability, technology diversity, reusability, isolation, and fault tolerance.
>>> Micro-Frontends offer a solution, enabling development teams to redefine web app development, fostering flexibility and adaptability.
>>> Like Back-End Microservices, Micro-Frontends promote modularity, scalability, and flexibility, creating an independent ecosystem of web components.
>>> In this presentation, we'll explore Micro-Frontend advantages, implementation methods, and real-world applications, while also addressing potential drawbacks and challenges.
>>> It's essential to recognize that every architectural choice comes with its own set of challenges.

>>> Q&A part.

This is an online event.
Organized by: DEV.BG is a specialized Job Board for IT jobs.
JavaScript jobs: If you are looking for a job related to the JavaScript technology, view the job listings here.
September 21th, 7:30 pm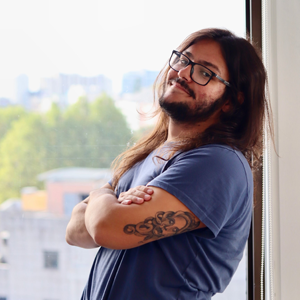 Fabio Zuin
Software Engineer
Devexperts
За лектора
Fabio's career began in 2014 when he had his first experience as a full-stack developer. However, he discovered his passion for front-end development during this time, starting on 2017 to be fully focused on FE.
Fabio has gained extensive expertise in constructing various systems, ranging from customer service platforms to highly reliable banking systems. In his projects, he heavily relies on the power of the JavaScript/TypeScript environments, to create innovative front-end solutions. He also embraces new architectures and paradigms that emerge within the front-end development landscape, so as new frameworks.
As he often expresses, we, as professionals in the 21st century, have a responsibility to deliver exceptional user experiences and optimal solutions for customers.
Нашите
Партньори
Научи повече за Devexperts
Devexperts creates one-of-a-kind custom software and trading platforms for the world's most respected financial institutions.

Научи повече за Progress
Progress is a technology company that creates products to develop, deploy and manage high-performance business applications. The company's largest office is located in Sofia, Bulgaria, where many of the innovations the company brings to market are developed.

Научи повече за Lab08
Lab08 is one of the young software companies in Bulgaria that develops products in areas such as HR, User Testing, Social Media, etc. It was founded by professionals with invaluable experience in building big data systems with multiple integrations.
Бъди част от JavaScript общността
Абонирай се за месечния бюлетин на JavaScript групата
С изпращането на своя имейл се съгласявам с общите условия