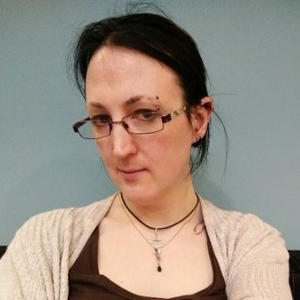 Изминало събитие
[Повторение] Blockchain on Corda: Key Features and Approaches for Building Enterprise DLT Applications
Dr. Katelyn Baker
Alexander Doykov

Job Board за
IT общността
Абонирай се за събития
И не изпускай това, което те вълнува.
Абонирай се
Виж следващо събитие
Потребителска група: Blockchain
Към събитието
Абонирай се за събития
И не изпускай това, което те вълнува.
Абонирай се
Виж следващо събитие
Потребителска група: Blockchain
Към събитието
За събитието
*The event will be in English.
This event is part of the DEV.BG's Blockchain user group.
Agenda: 
Corda is a Distributed Ledger Technology enterprise solution aimed at businesses that need to keep a shared ledger of transactions. It removes the need to constantly check whether books are in line after interacting with each other. This is the primary problem that Corda is trying to solve.
>>> Private DLT vs Public Blockchain
>>> What Is Corda?
>>> Why Has Corda Decided to Make Transactions Private?
>>> The Main Corda Features – Nodes, Flows, Contracts, and States
>>> Live Demo – How Corda's Features Work in a Real-Life Scenario
>>> Q&A part.
User group: Blockchain 
Organized by: DEV.BG is a specialized Job Board for IT jobs.
Blockchain jobs: If you are looking for a job related to the Blockchain technology, view the job listings here.
May 20th, 12:30 pm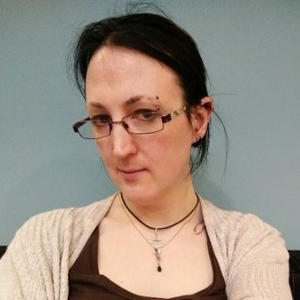 Dr. Katelyn Baker
Head of Core Software Engineering department
R3
За лектора
Dr. Katelyn Baker currently serves as the head of R3's Core Software Engineering department. Since joining R3 she's contributed across the Corda platform, acting as the Release Mistress for the earliest releases of Corda, delivered the serialization framework, and lead the Network Services team through the first releases of CENM.
Alexander Doykov
Senior Corda developer
INDUSTRIA
За лектора
Alexander Doykov is a senior Corda developer and has been with INDUSTRIA for 3 years. He has implementated cutting-edge technologies, such as enterprise blockchain, confidential computing, process automation, and digital experience. His main aim is to give organisations a clear path to improving performance.
Бъди част от Blockchain общността
Абонирай се за месечния бюлетин на Blockchain групата
С изпращането на своя имейл се съгласявам с общите условия